Adjusting Focus - Wideangle
If the Depth of Field Scale is not visible from the top of the camera -- a convenience, not a necessity -- the following adjustment may be made with a small jeweler's screw driver.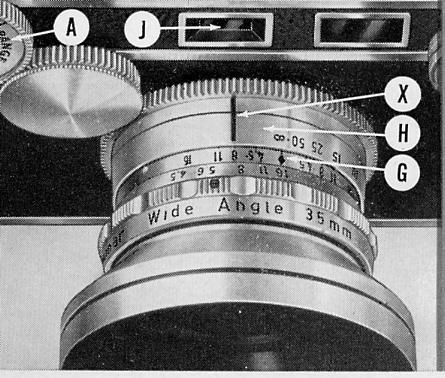 Lens in hand, set Red Focusing Scale Arrow (G) again at infinity mark. Make another mark (Y) on thread of lens directly in line with first pencil mark (X) on Lens Collar (H). See illustration below.