Argus Rarities -- Accessory Lenses
The following buttons can be used to hide or show the pictures on this page. You could hide them if you wanted to print out the text content as a reference list, for example.
Copyright 2008-2014 Phillip G. Sterritt
Last modified 8/27/2016
Items are listed in decreasing order of rarity, where known.
email Phillip G. Sterritt
Steinheil 35mm f/2.8 (NOT f/4.5) wide-angle lens for C-44 (late 1950s)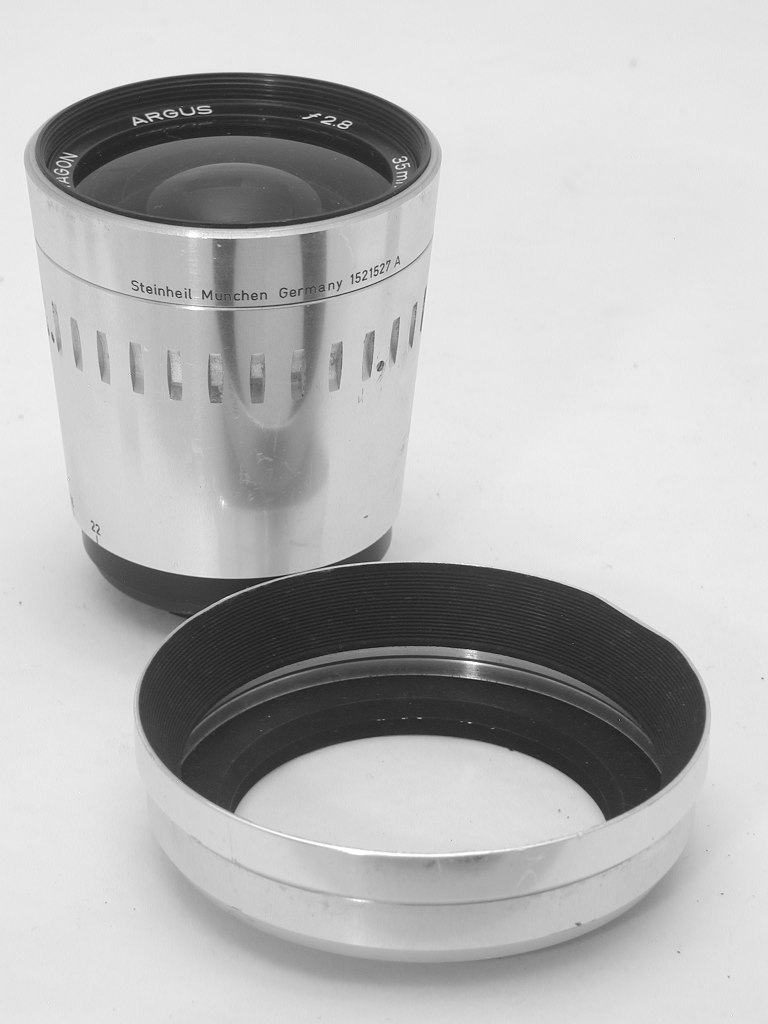 ---
Variant of 35mm Lithagon ('Lithigon') for Geiss-modified C-4 (1950s)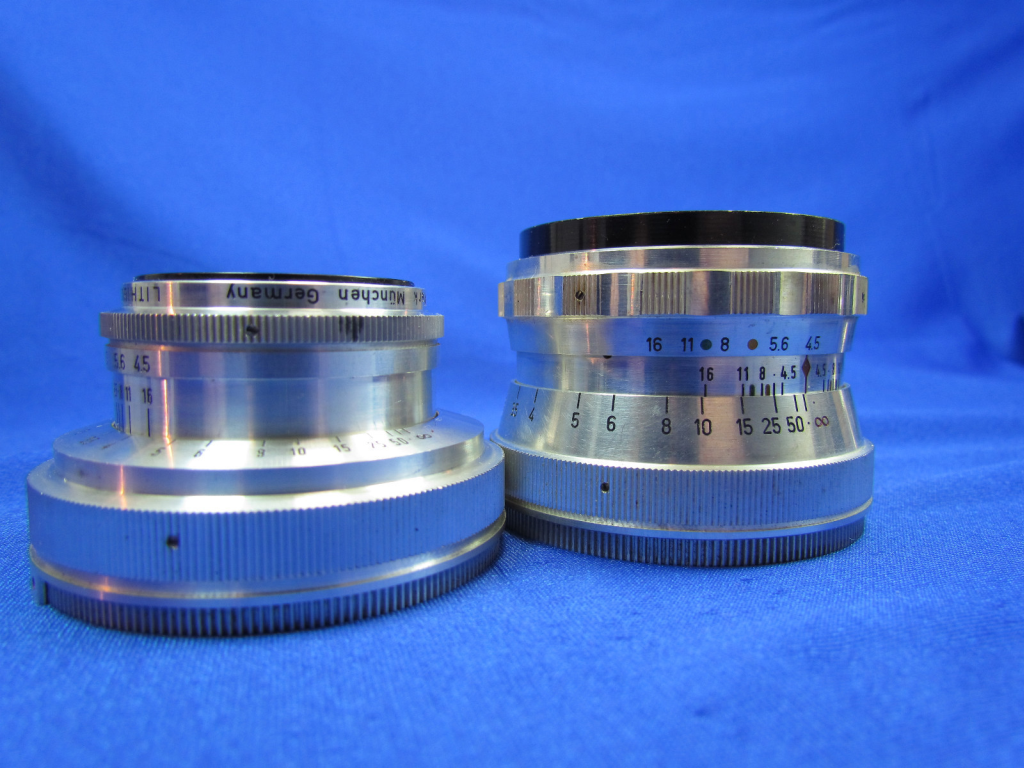 ---
Enna Lithagon 53mm f/2.0 lens for C-3 (1950s?)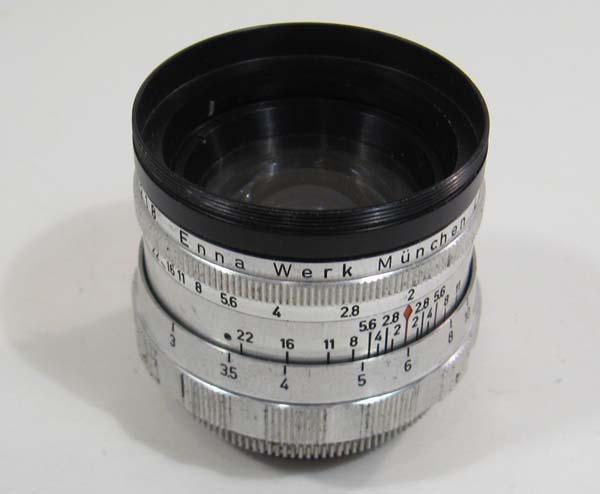 ---
Angenieux 35mm and 100mm accessory lenses for C-3 (1950s?)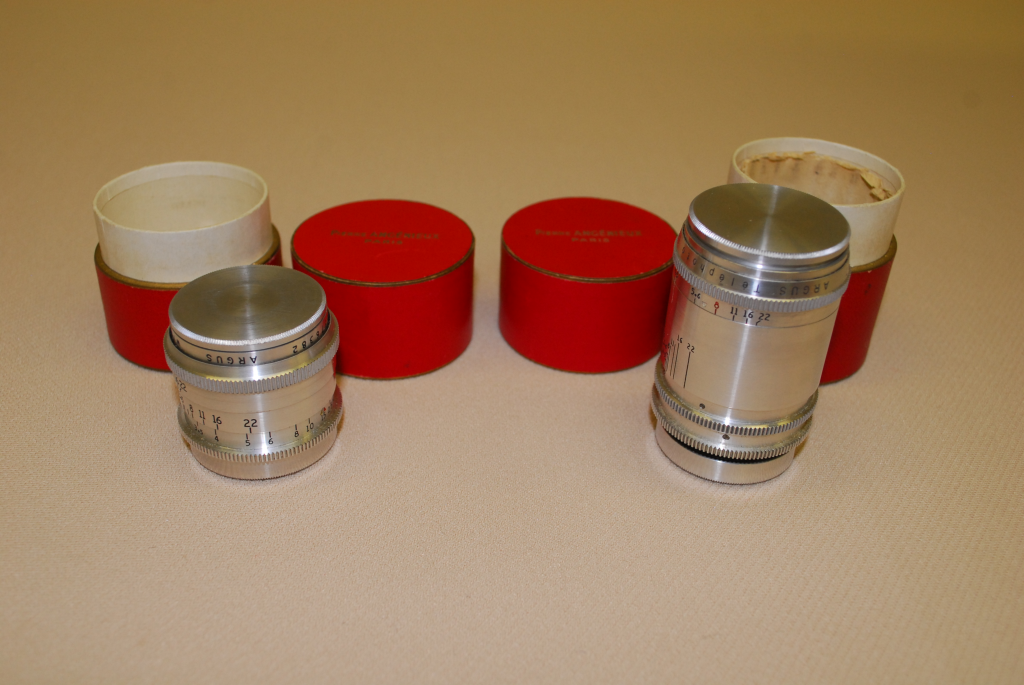 ---
Zeika 35mm f/4.2 wide-angle lens for C-3 (late 1950s?)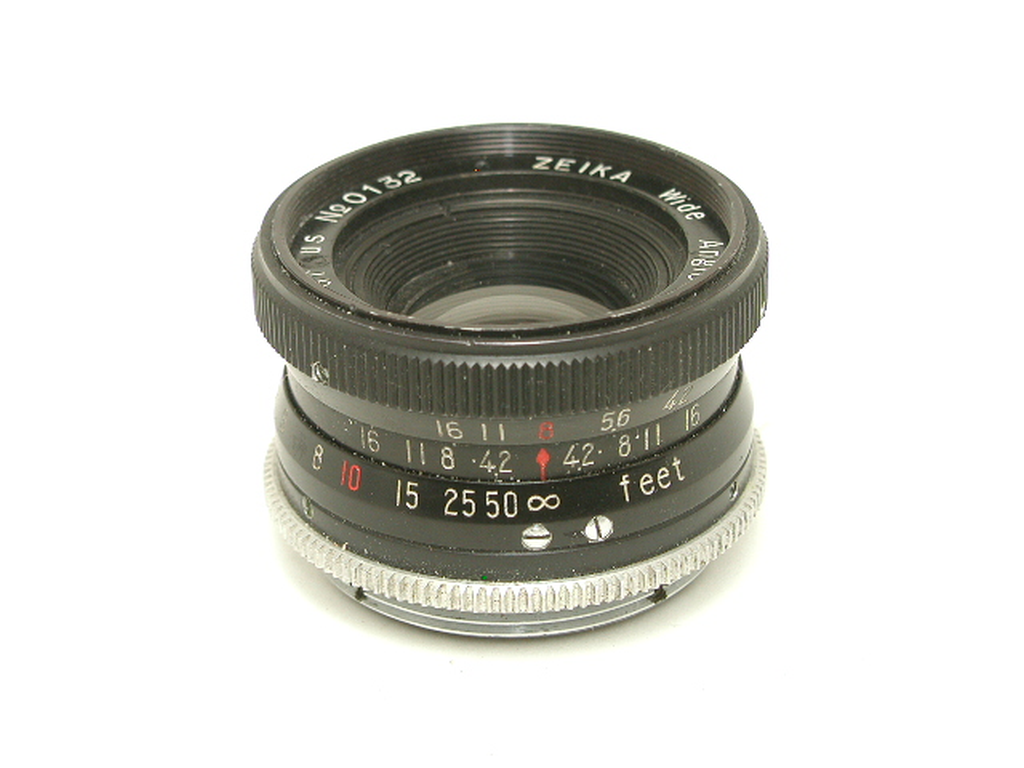 ---
Bausch & Lomb 75mm f/5.6 telephoto lens for C-2 and C-3 (1939)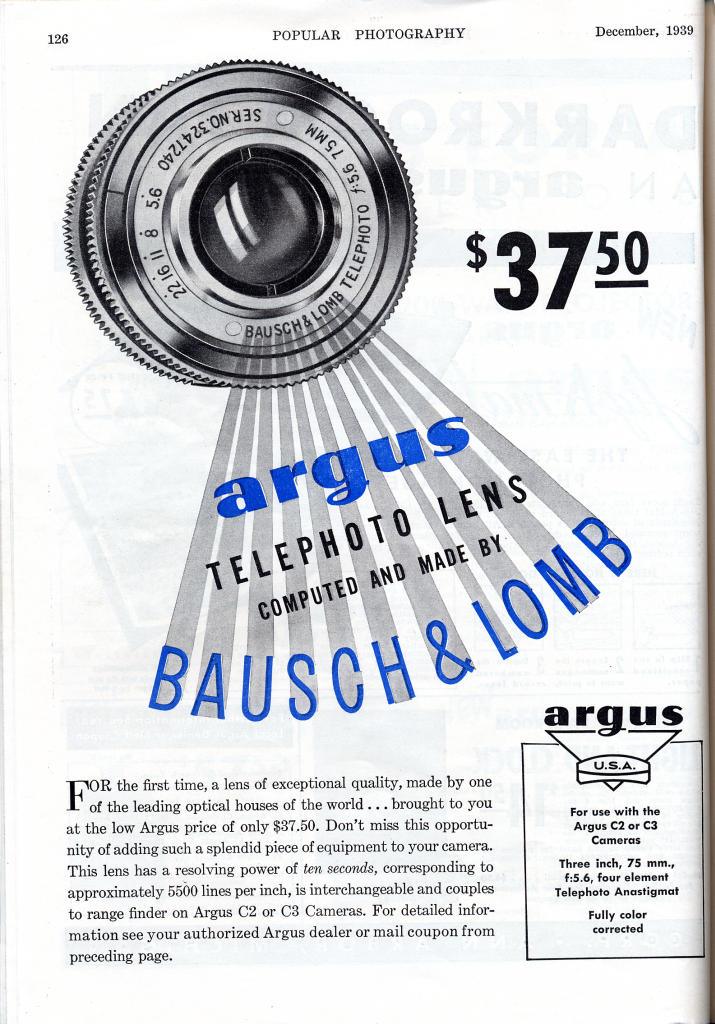 ---
Black models of Sandmar 35mm wideangle and 100mm telephoto lenses for C-3 (late 1950s or early 1960s)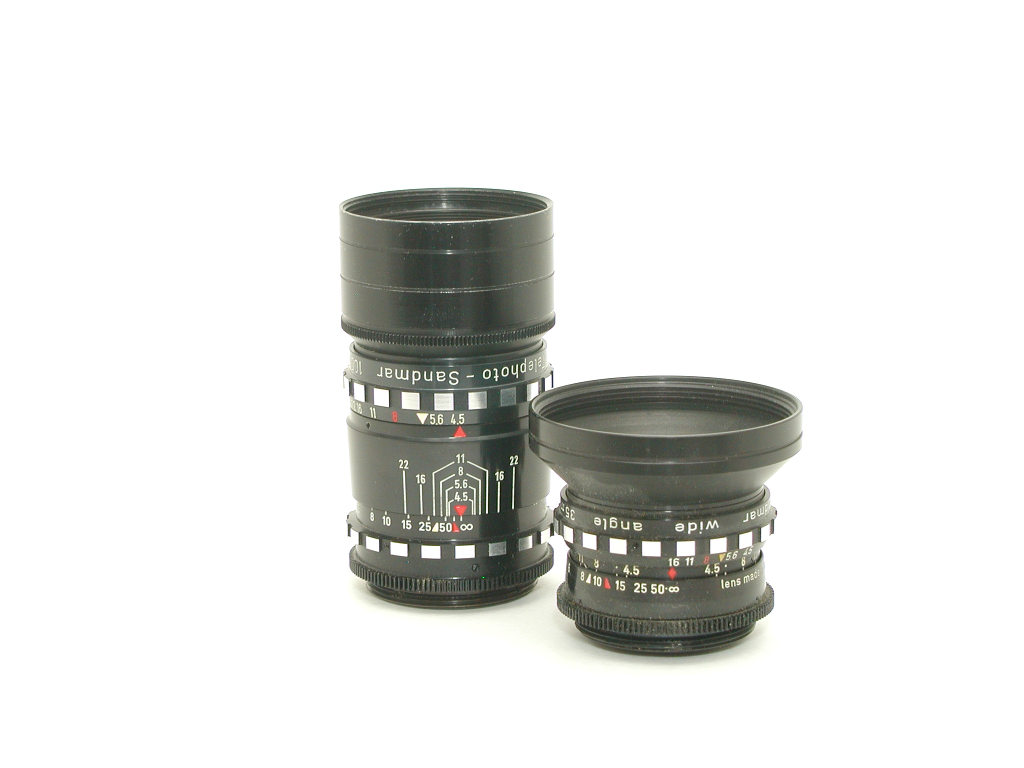 ---
Original silver Soligor 135mm telephoto lens for C-3 (1955)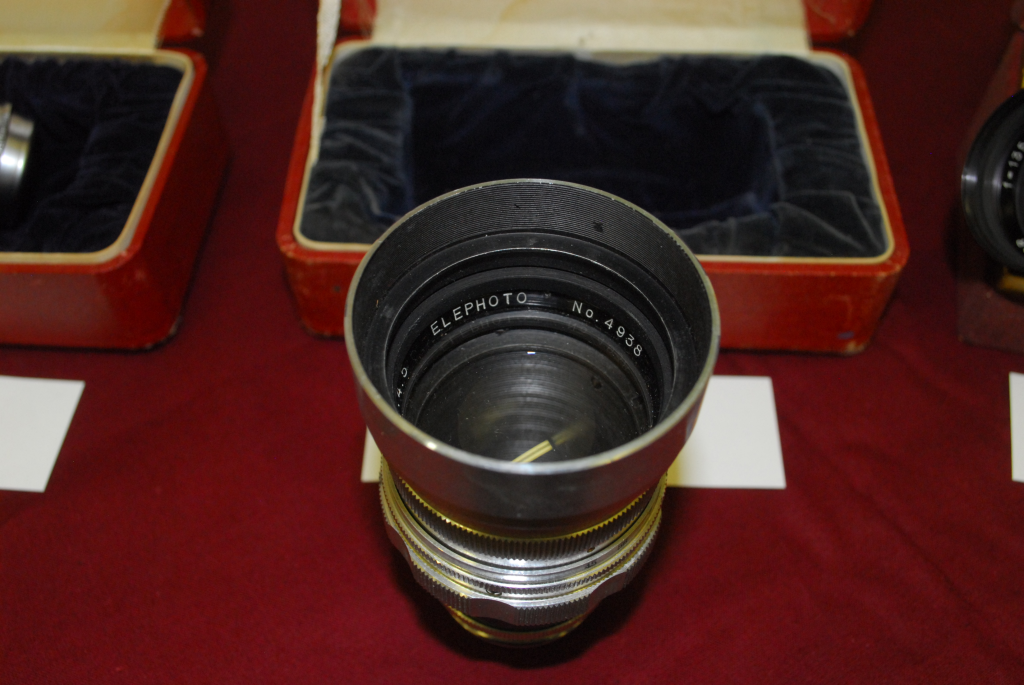 ---
45mm f/1.9 and 135mm f/3.5 Accessory Lenses for Geiss-modified C-4 (1950s)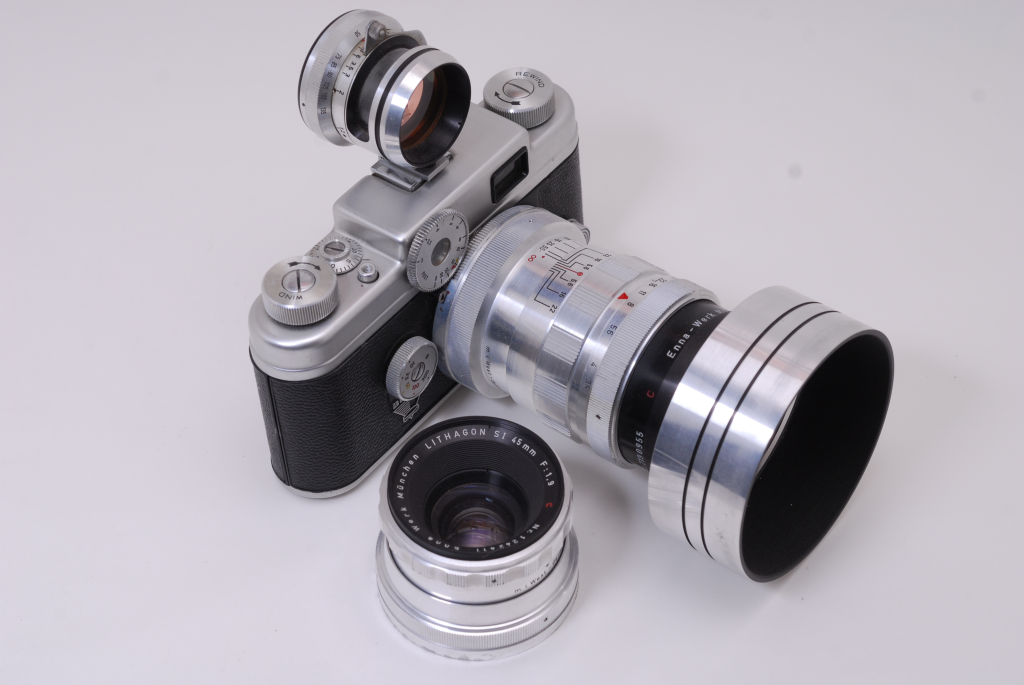 ---
Robin and Fujitar 135mm telephoto and 35mm wideangle lenses for C-3 (1950s)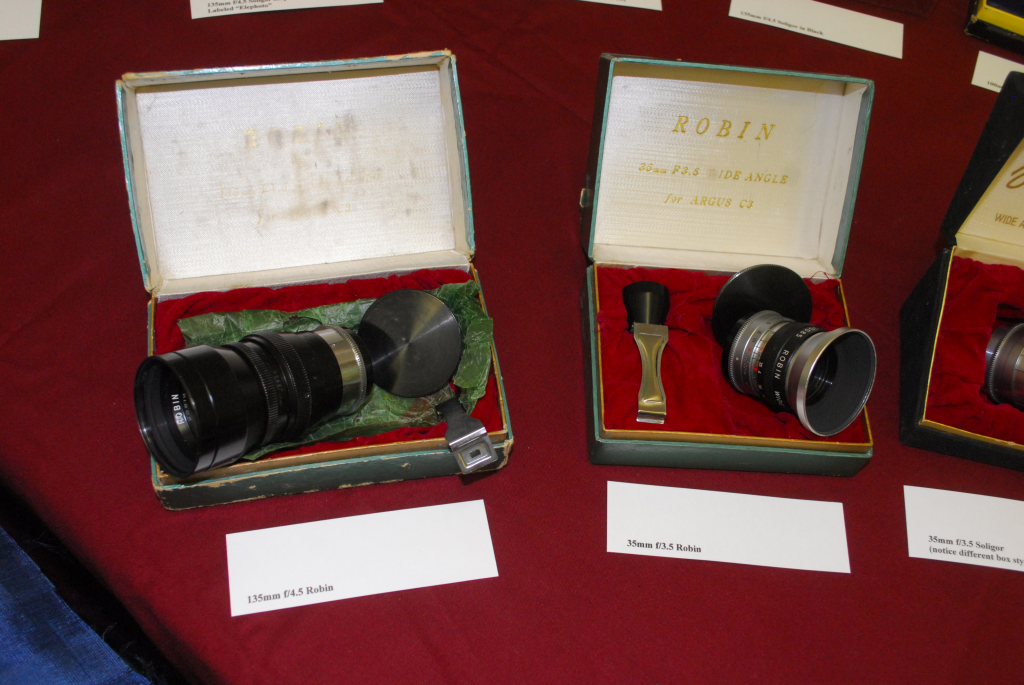 ---
Soligor 35mm wideangle lenses for C-3 (1950s)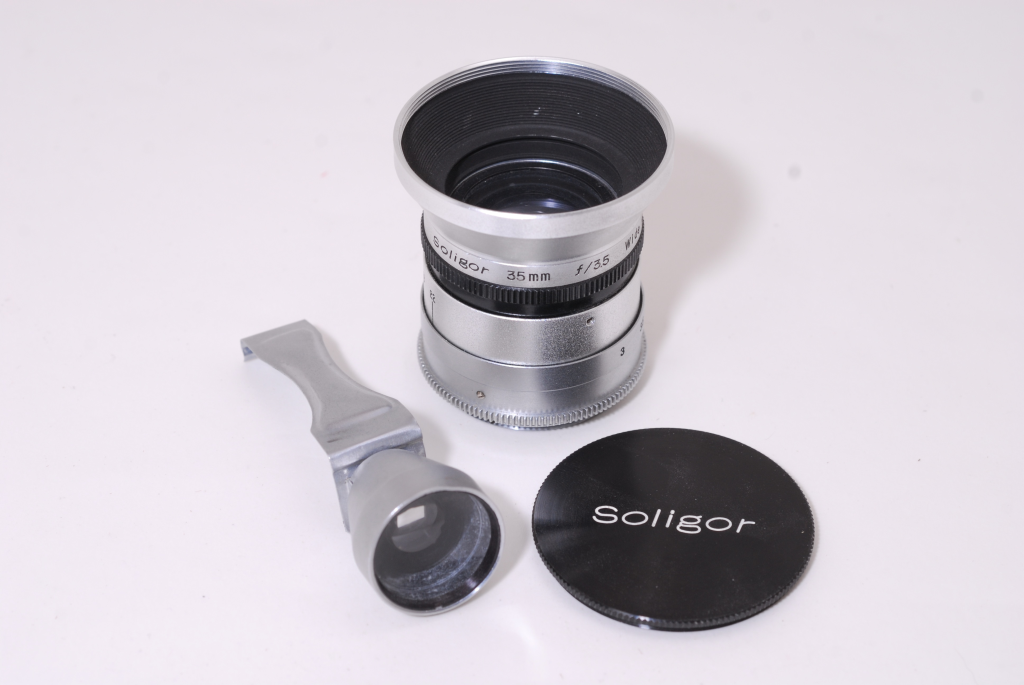 ---
Early Sandmar 100mm telephoto for C-3 with original packaging (1952)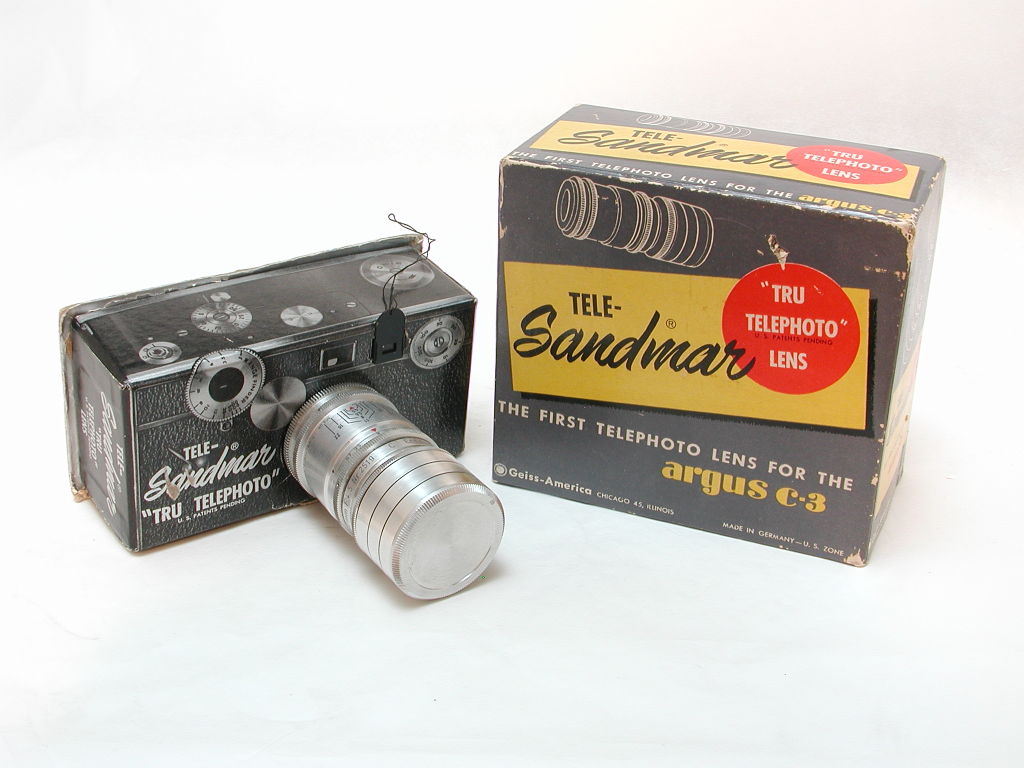 ---