Argus Rarities -- Darkroom and Other Photographic Products
The following buttons can be used to hide or show the pictures on this page. You could hide them if you wanted to print out the text content as a reference list, for example.
Copyright 2008-2020 Phillip G. Sterritt
Last modified 1/26/2020
Items are listed in decreasing order of rarity, where known.
email Phillip G. Sterritt
Darkroom Products
Developing chemicals, paper (1939)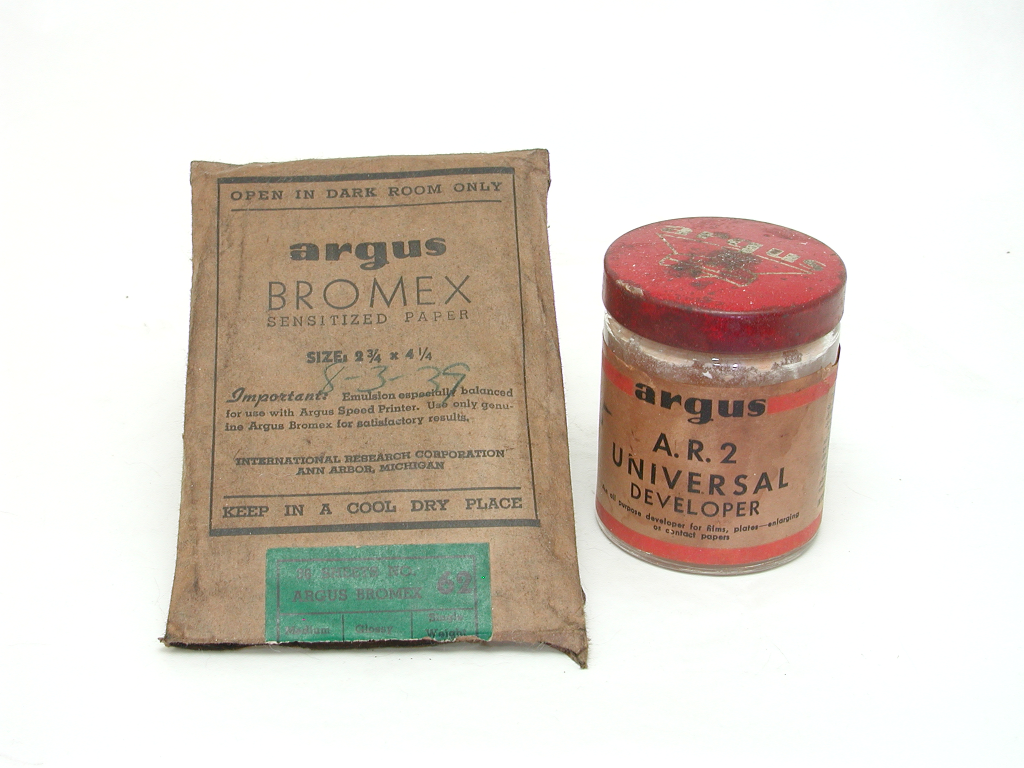 ---
Rear-projection "Little Theater" viewing screen for model E Enlarger (1936)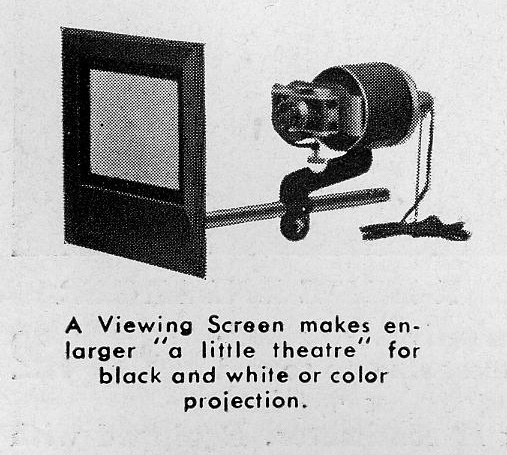 ---
Cintar enlarging lens for Argostat enlarger (1939)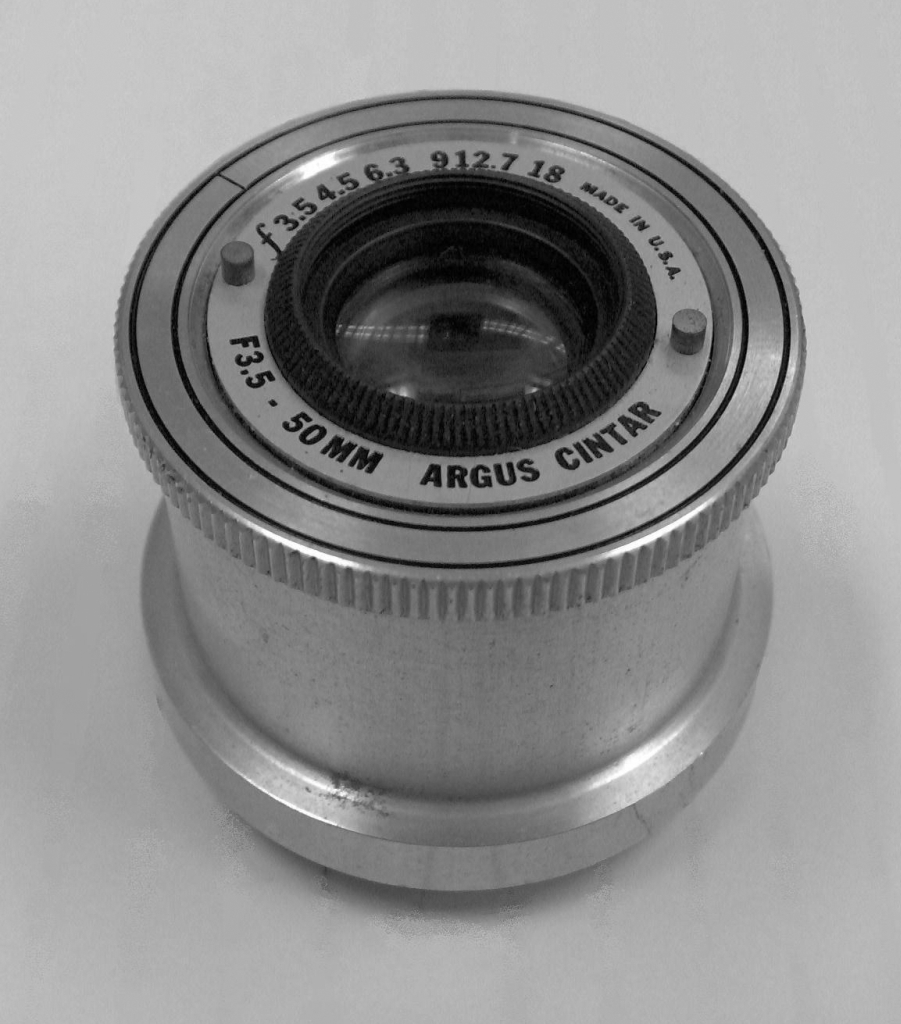 ---
Combination safelight and timer, or safelight alone (1939)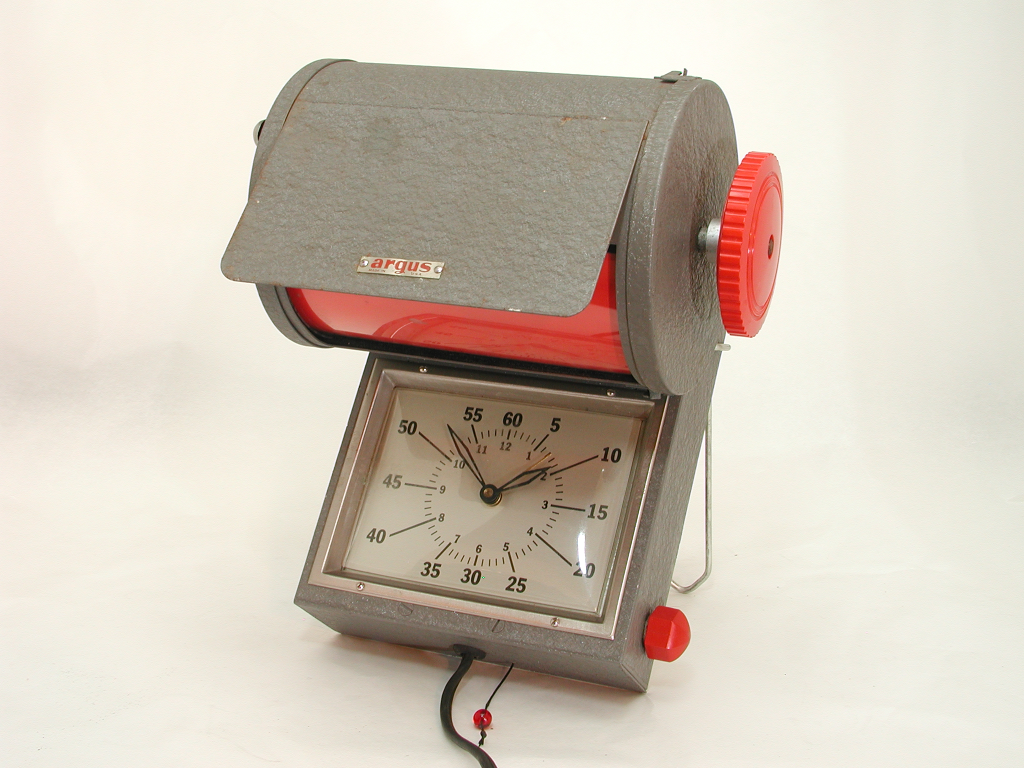 ---
Print dryer (1939)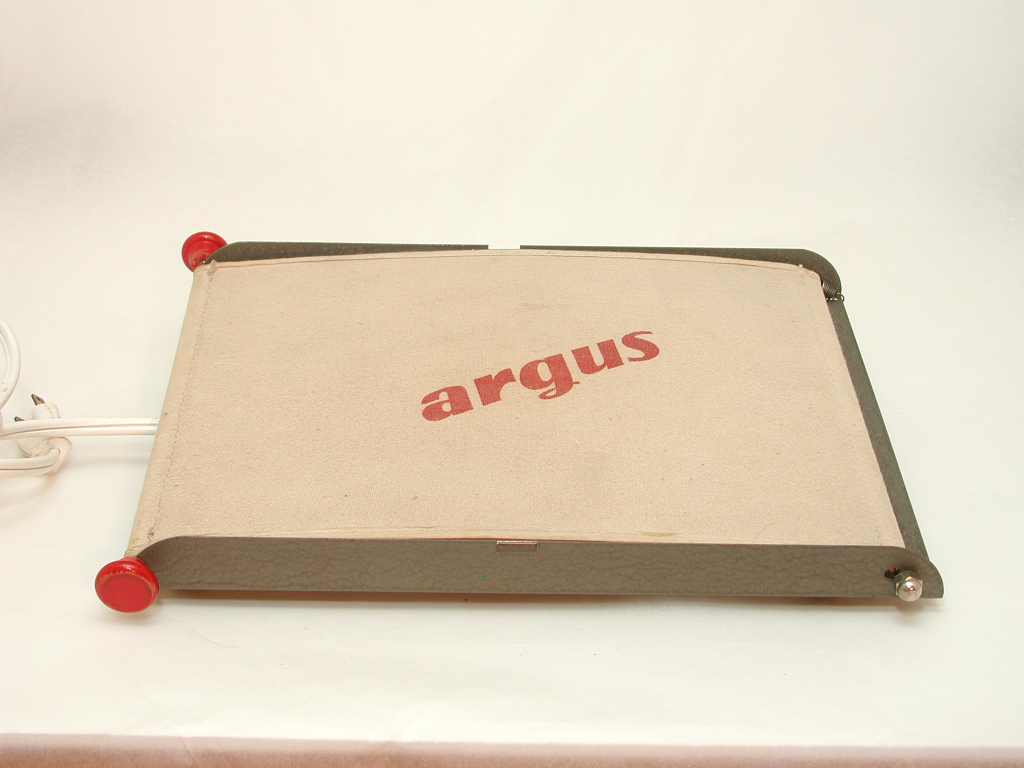 ---
Argus/F-R 'Complete Photographer' kit with model 75 and darkroom equipment (1950s)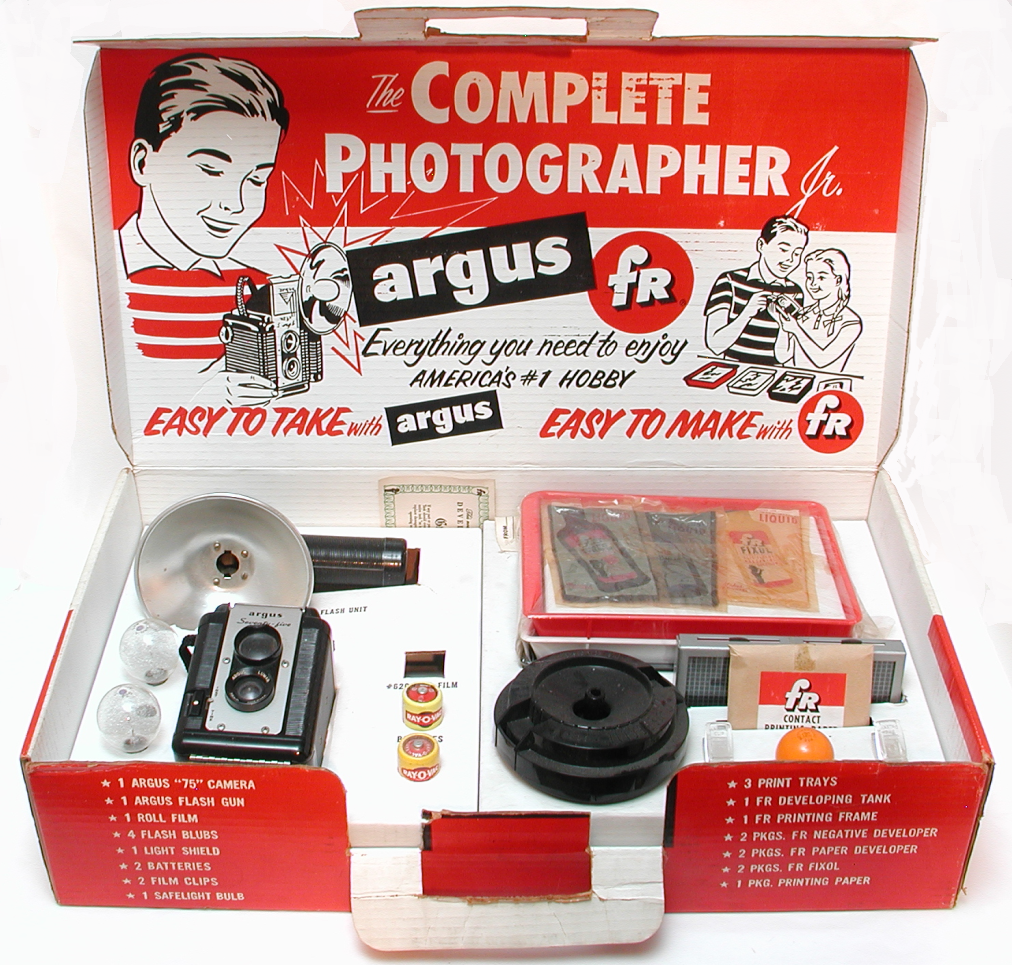 ---
Electromatic Speed Printer (1938)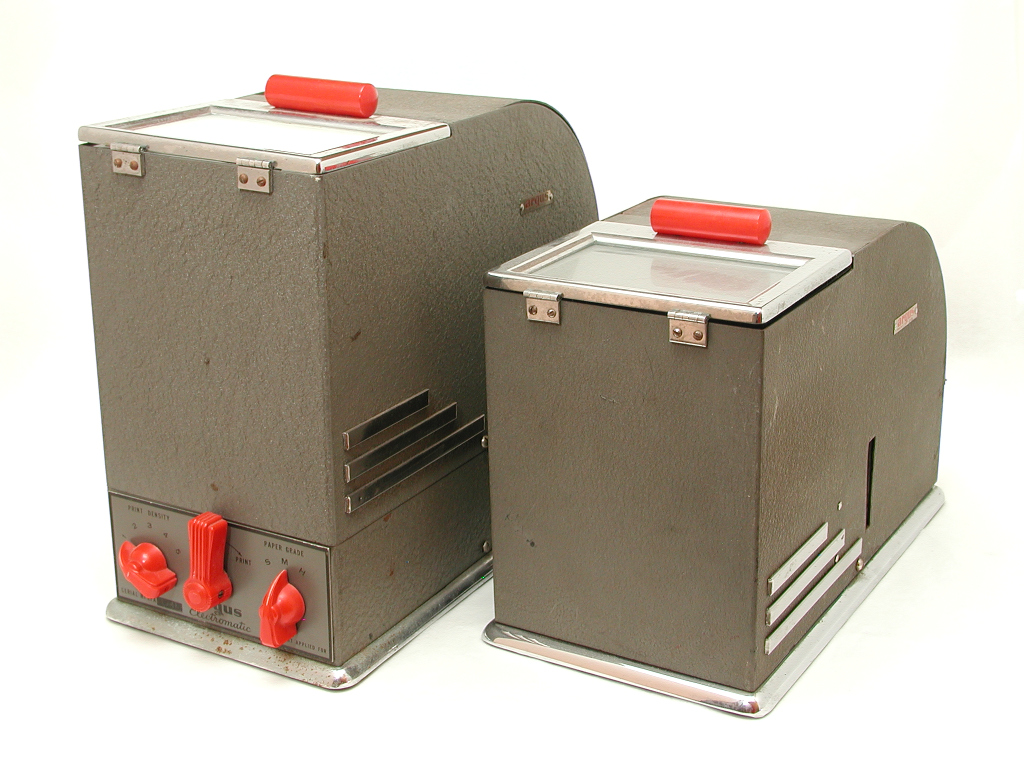 ---
Micrograin Easel (1939)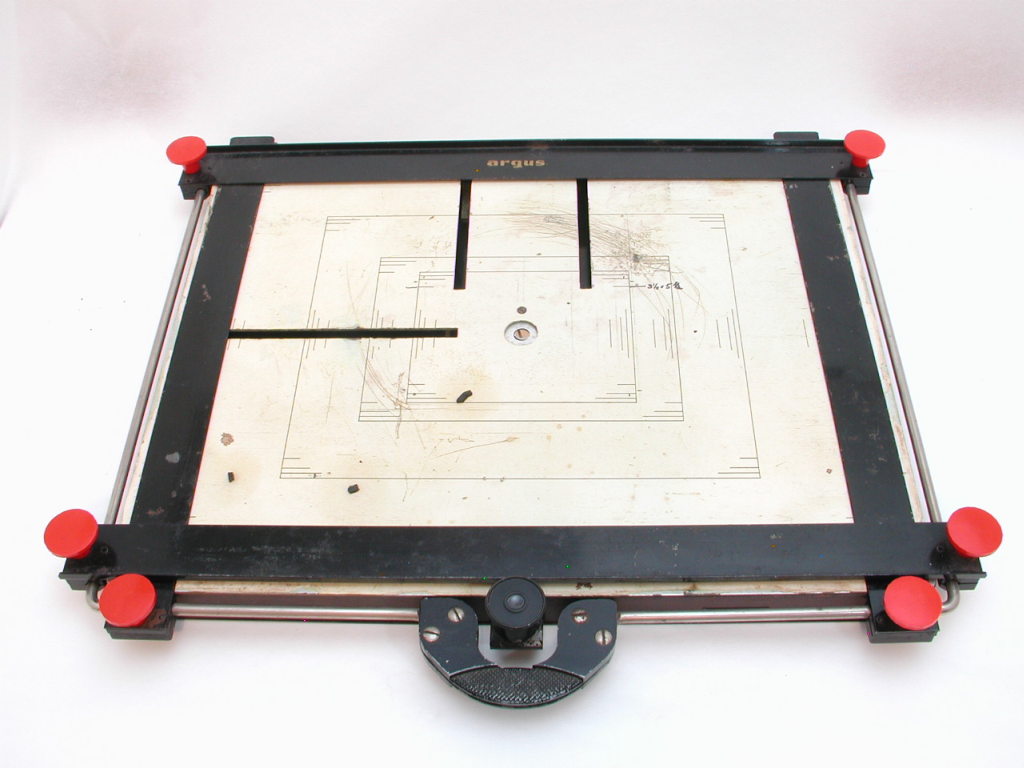 ---
Jig-A-Mat easel (1939)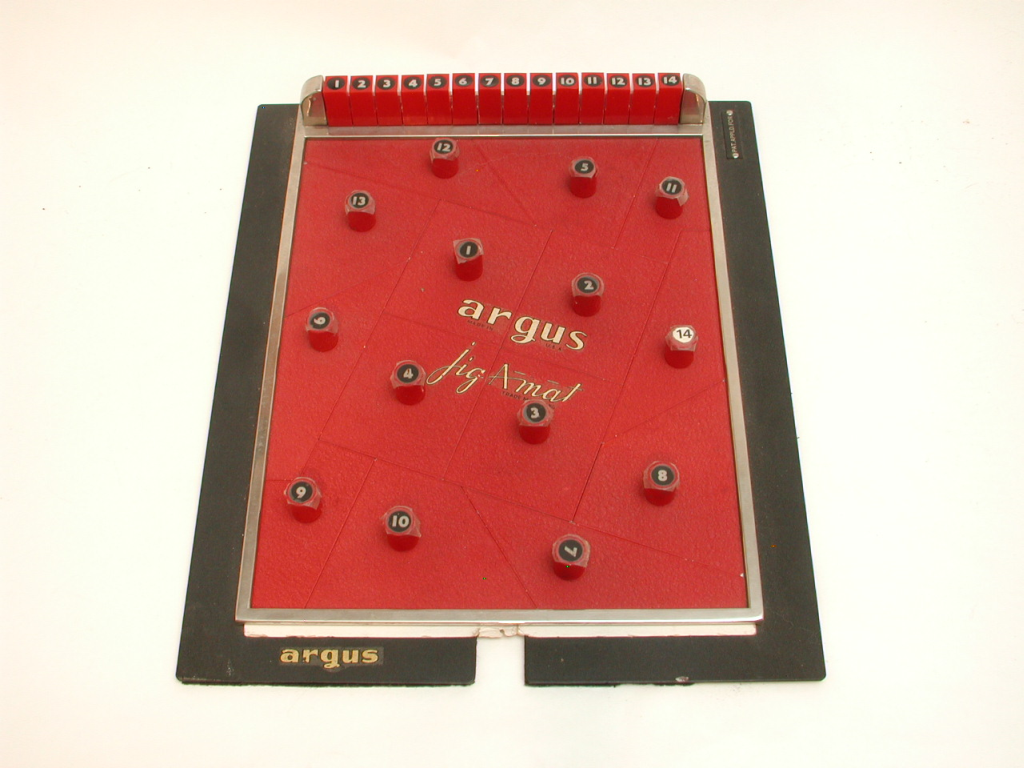 ---
Miscellaneous Photographic Products
Arguspan film, 828 size for Model M camera (1940)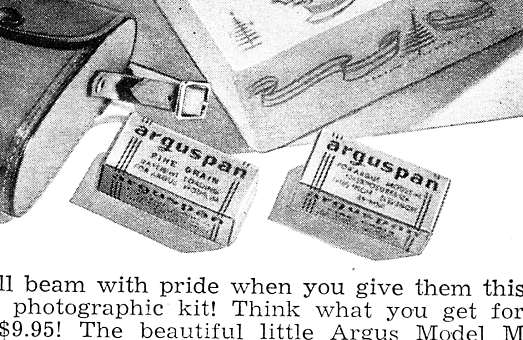 ---
Argus Microfilm Viewer (1938)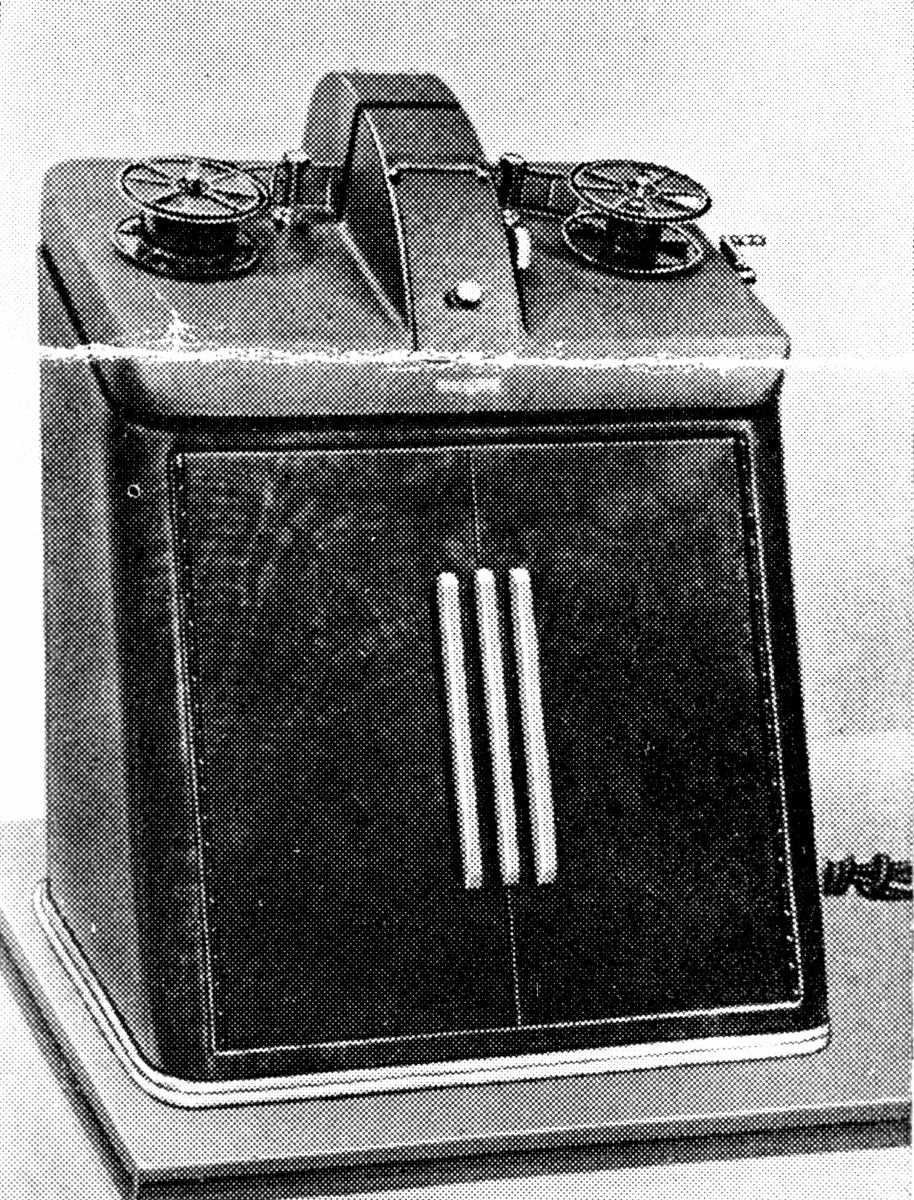 ---
Desk or Mantle clocks with "Argus" logo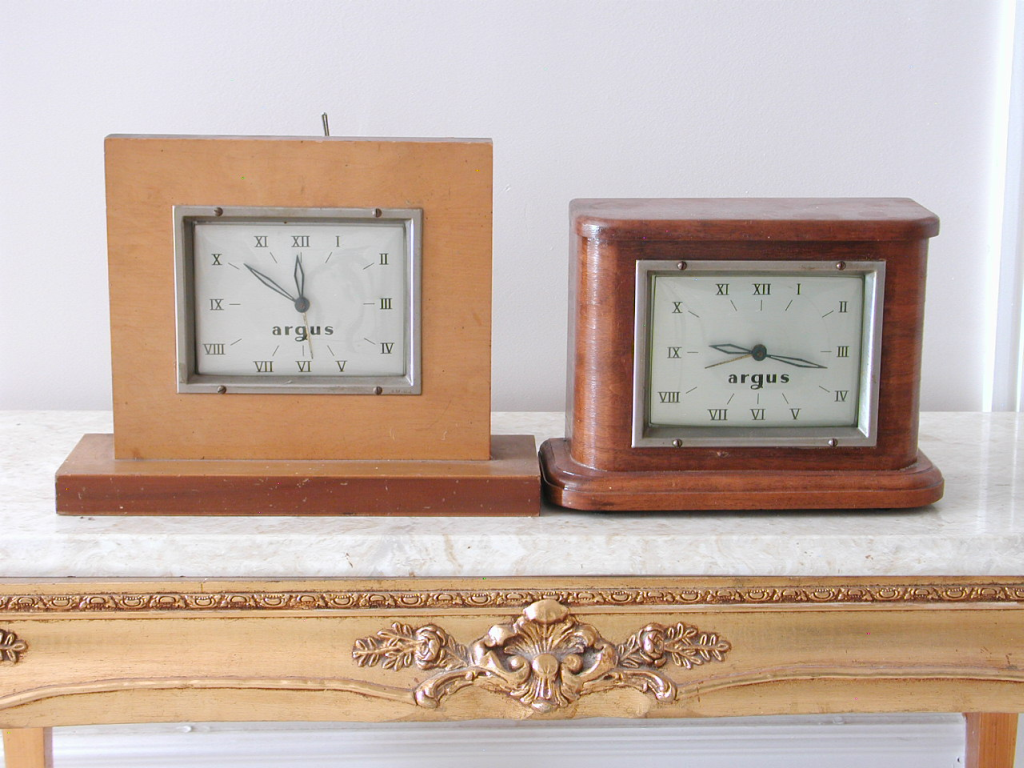 ---
Large wooden store display models of the 1953 camera line (1953)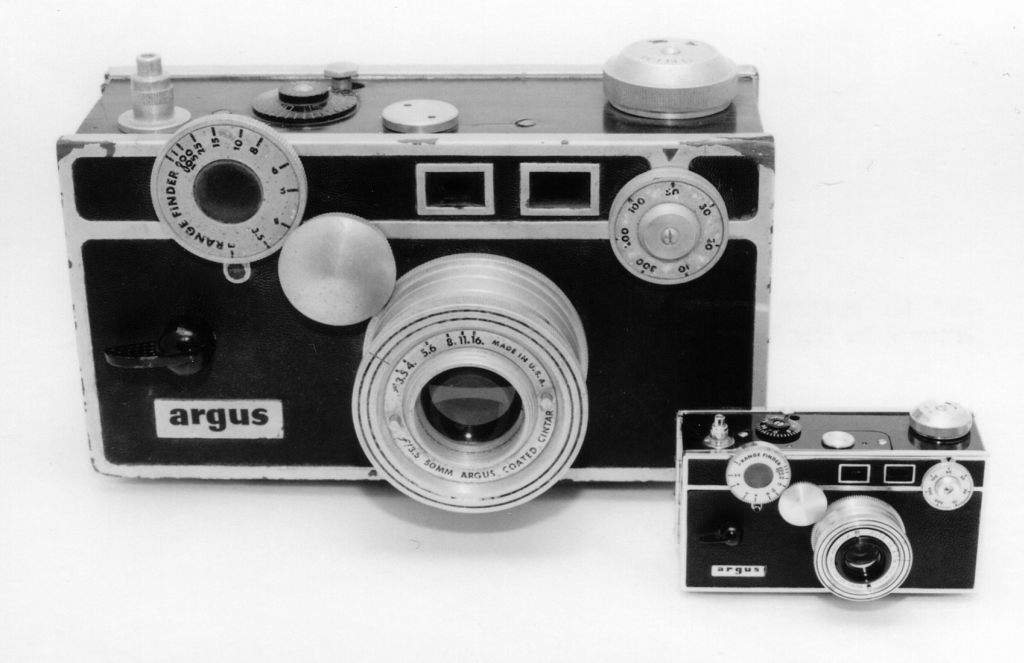 ---
Non-photographic items with Argus logo or products shown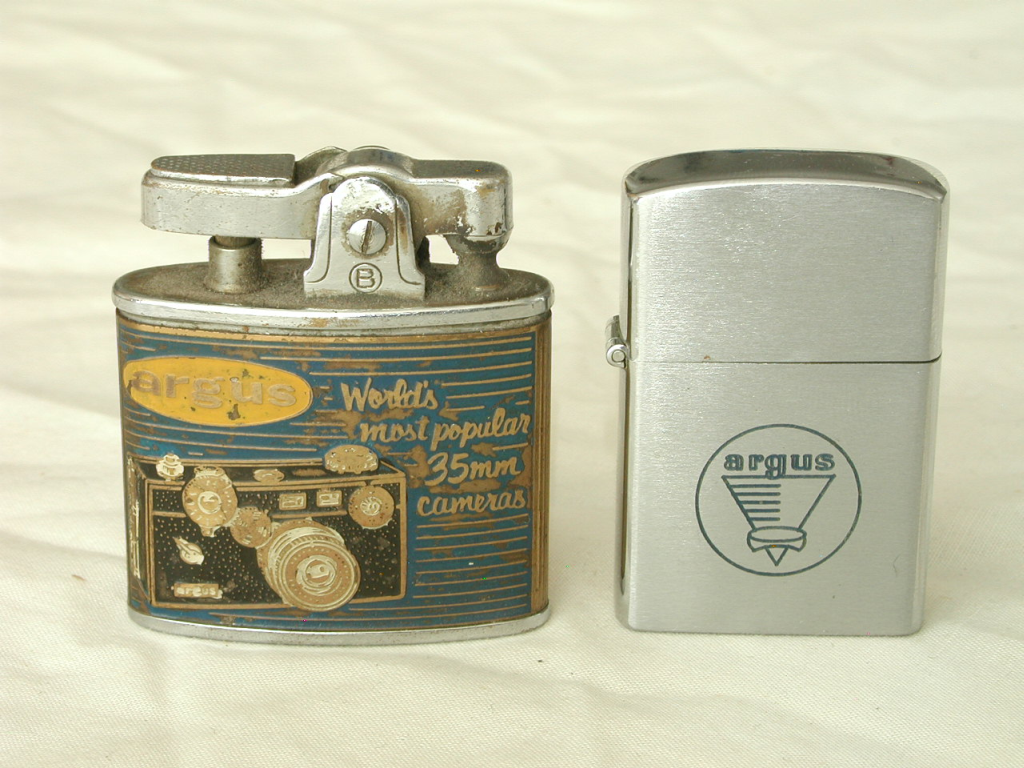 ---
Corporate artifacts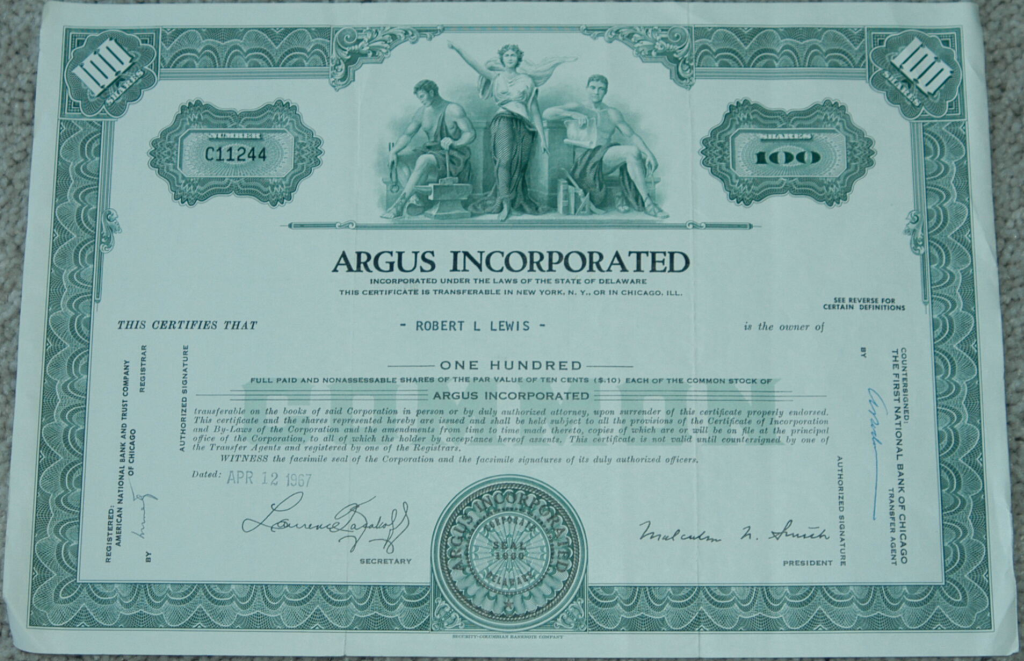 ---